Live Online Stores powered by the EzWebOrders Service with Sample Configurations.
Scroll down to reach real online stores being powered by the EzWebOrders Online Ordering System. These sites show the three main ways your online store and/or website integration can be deployed.
Configuration Options:
1. Online Stores Linked From Existing Business Site [for businesses wishing to use their current website]
These restaurant owners are happy with their existing primary web site. They simply have an "order online" link placed on their site that brings visitors to their online store. There visitors are met by an interactive restaurant menu in a secured and fully-maintained ordering environment. As with all EzWebOrders online stores, the owner is able to modify prices, items, discounts and much more; at any time. Our development team can "clone" the look and feel of your primary web site for a smoother transition to the online store.
2. Online Store as Primary Site [for businesses who feel they do not need a website at this time]
If you don't have a web site, we can register an available domain name of your choice on your behalf. Anyone visiting that particular domain will be taken directly to your online store. A custome header with your information including your logo, address, telephone number and hours of operation is included for FREE. Our designers will match the page colors to compliment the colors of your logo or printed name. We will even include an email address such as "info@yoursite.com" and set it to forward inquiried directly to your personal inbox, keeping your private information safe from the public.

Domain names are typically in the form of www.yourrestaurantname.com and are subject to availability. Domain names will point to your EzWebOrders Online Store's url. To benefit form this offer, you must warrant that you do not have a current domain name registered for your business.
3. Custom Integrated Online Store and Web Site [for businesses wishing to have a new site and online store]
If you do not have or need to modify an existing website, we provide specail packages for creating your web presence quickly. By having us do the design, we can seamlessly integrate your online store to the same specifications as the main website. A five page custom website will be constructed for your business.
Best of all, we will provide FREE hosting for your new custom website as long as you remain an EzWebOrders Merchant.

Online Store Integrated with Existing Web Site
This business had an existing web site. Their webmaster simply placed an "order online" link on their site taking site visitors directly to their Online Store.
The online store mimics the 'look and feel' of the primary site to provide a smooth visual transition for customers.
---

Urban Picnic, Round Rock, TX
Standalone Setup
(Online Store as Primary Site)
In this configuration, the Online Store doubles as the business' main web site.
No existing web site needed.
For this client, we registered a domain name of their choice which re-points directly to the online store.
---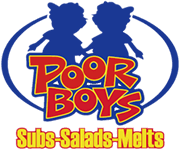 Poor Boys, Brick, New Jersey